︎︎︎
COMISSIONED PORTRAITS


Selected commissioned portraits I shot in my studio and on location for artists such as musicians, directors, designers, actresses etc.

︎︎︎
CORE
An attempt to create an isolated reality within the studio where two strangers walk hand in hand and allow each other to feel and touch the other's heart and reach mutual trust. At the beginning, I found myself photographing mostly women. I realized that I was looking for a kind of interaction and sensitivity that developed with women easily: I reveal myself and so the they are ready to peel the layers into their core.
Definitely my most phototherapeutic project so far.
19 women
42 pages
210 x 148 mm
soft cover
$25
(free shipping worldwide)

contact me to purchase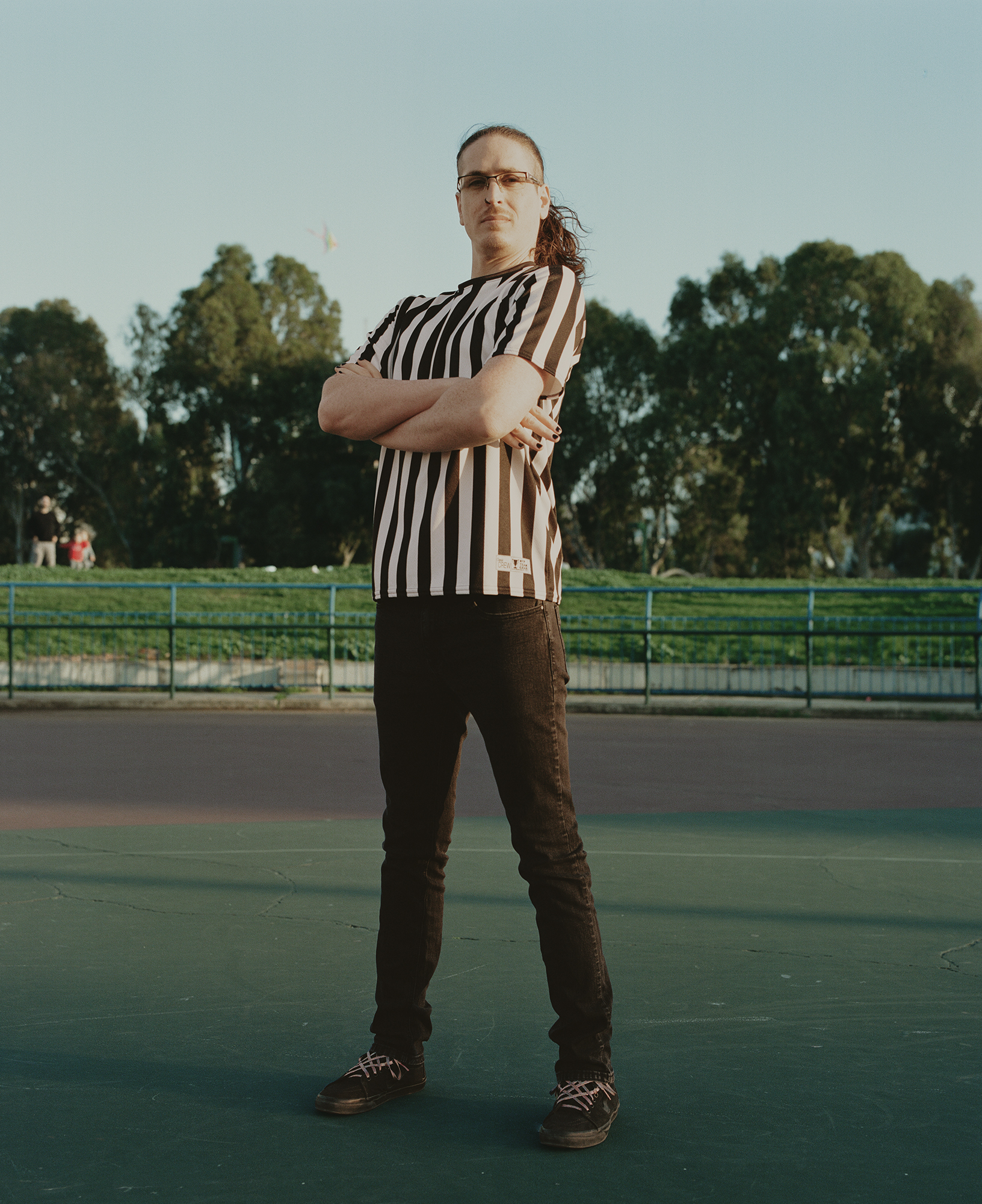 ︎︎︎
ROLLER DERBY TEL AVIV
Growing up as a little girl, you're taught to be small. Demure. Quiet. Not to take up space, not
to get in anybody's way, and to always, always be polite. But not in roller derby.
In many ways, female socialization is a prison. We grow up starving ourselves to be as small
as possible. We apologize for mistakes we haven't made. We lower our voices and keep our
contributions to ourselves for fear of being called shrill or bitchy or bossy - words that only
apply to women.
But then... Some of us are lucky enough to grow up and find roller derby. Regardless of our
backgrounds, roller derby accepts us. It tells us that whoever we are, we have value. It
teaches us to work together, to (literally) lean on each other because we'll all benefit as a
result.
Most importantly, roller derby encourages us to get loud. It tells us the more space we take
up, the better. It teaches us that our bodies can contribute something important no matter
what they look like. Finally, we get to feel the freedom of being able to use our voices and our
strength and our power, a freedom we've been denied our whole lives.
- Text by Daisy Rogozinsky
Publication:
The Photographic Journal